The third edition of the International Immersive Storytelling & Metaverse Masterclass was a resounding success. Led by Mary Matheson, our course director and award winning immersive filmamker and executive producer, the Masterclass took place in Milan from July 3rd-11th, 2023.
Participants learned about the latest trends in immersive and emerging technology, as well as how to create their own immersive stories and experiences.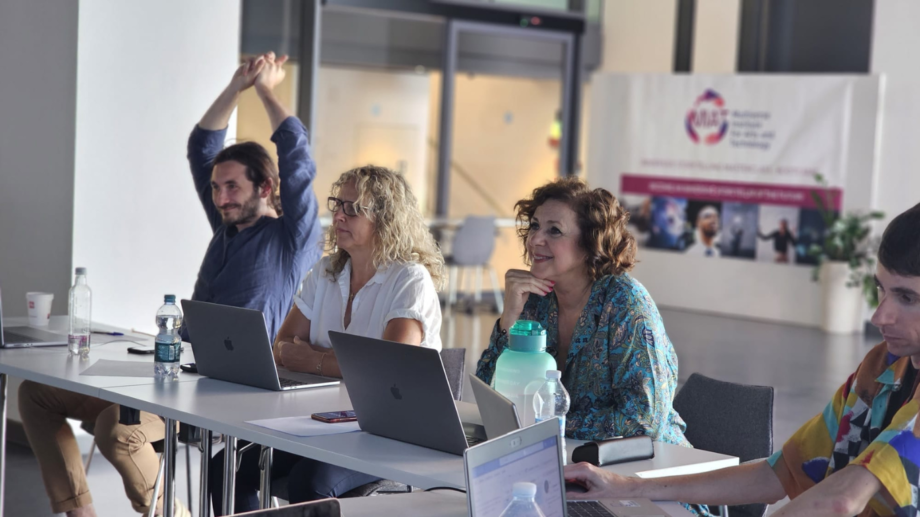 After 60 hours, 16 overviews, 16 hands-on workshops, and guided by global award winners immersive directors, executive producers, game developers and immersive sound designers, our participants artists, directors, producers and authors, creatives and marketing and communication professionals, curators editors journalists, sound engineers, presented their immersive pitches to our internal jury of international immersive experts.
Over the bootcamp, participants were trained in immersive narrative techniques, as well as introduced to the full platform of immersive tech – 360 filming, immersive sound, game engine technology and 3D objects, human and location capture to create their own Metaverse, 6DOF, Web3, AR, XR and how immersive technology will develop in the future, including Virtual Production, AI and public speaking practices and techniques.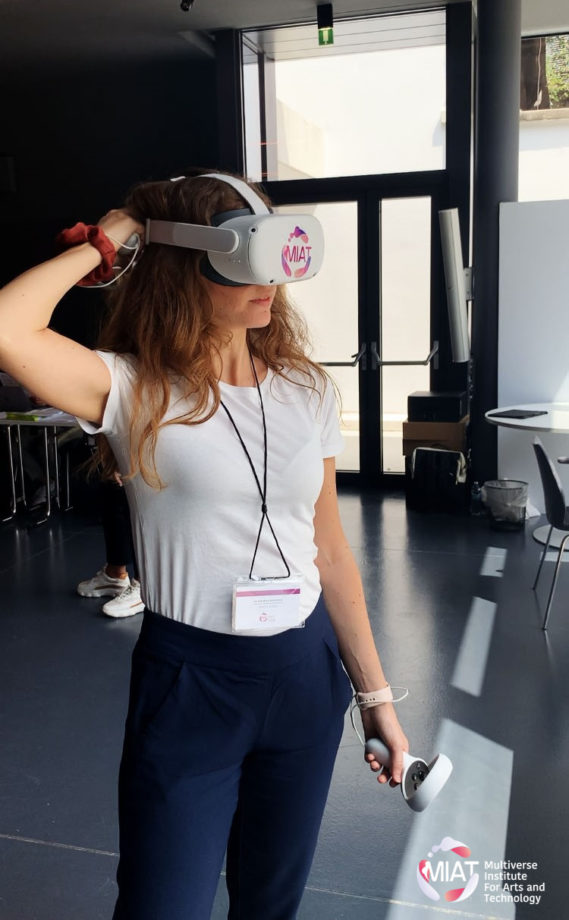 Thanks to our full of energy and incredibile international lecturers and experts who came from all over the world in Milan to teach our including Liz Rosenthal, curator of Venice Biennale's International Film Festival's Official Selection and Competition programme Venice VR Expanded , Executive Producer and pioneer of immersive and interactive creative media, Elisabetta Rotolo, CEO and founder of MIAT and business strategist and brand management executive, creative & executive producer, artistic director, interior architect and keynote speaker, with an international experience in XR, spatial computing, virtual worlds, immersive art and Metaverse, Giuseppe Calafiore research manager at Meta working on the XR devices of the future; our creative director and VR cinematographer Lewis Ball, Dan Stankowski award winning games developer, Matteo Milani award winning sound designer and sound artist , Lorenzo di Tria, Freelancer Sound Designer & Founder of Sound Design Lab, Dr Jodi Nelson-Tabor Traninig Manager and Business Development at Final Pixel | Global Virtual Production House.
Throughout the Masterclass, they had the opportunity to put what they had learned into practice through workshops, hands-on exercises and experimentation with curated pieces, culminating in the creation of a pitch document that included budgeting, financial support and lots of creativity.
And it didn't end there! Two students were chosen by our internal jury to receive further coaching forum our international commissioners and tutors to refine and improve their pitches to align them with and the international immersive film market.
We are in a new anthropological moment where we need to create new languages!
Join us and get ready to shape the future of immersive experiences!
Follow us on Instagram and Linkedin to find out more about future Masterclasses and our immersive projects!