"Technology as a medium and not an end".
This was the slogan of the day "Metaverse. A Hypercultural Journey" which featured our CEO Elisabetta Rotolo as guest and keynote speaker.
The convention curated by LABA Libera Accademia di Belle Arti di Brescia on June 20, under the patronage of the Ministry of Culture, took place inside the impressive Vittoriale degli Italiani Gardone Riviera and featured great experts, and enthusiasts for a day dedicated to augmented reality, artificial intelligence, art education and more.
Was a day of "Hypercultural Ecounters" packed up with words of international experts from diverse field, experiential moments and fun.
Some of the great international experts who spoke during the day, in addition to our CEO Elisabetta, included:
Luciano Floridi Professor of Philosophy and Ethics of Information at the University of Oxford and Director Digital Ethics Lab, chairman Data Ethics Group of the Alan Touring Institute, who in a link from London, shared his perspectives about : "Ethics of Artificial Intelligence."
Federica Cascia, Head of Brand Strategy Horizon World & Avatars Metareality Labs, starred in the morning panel moderated by Gian Paolo Laffranchi.
Lorenzo Montagna president of VRARA Italy and founder of Seconda Stella.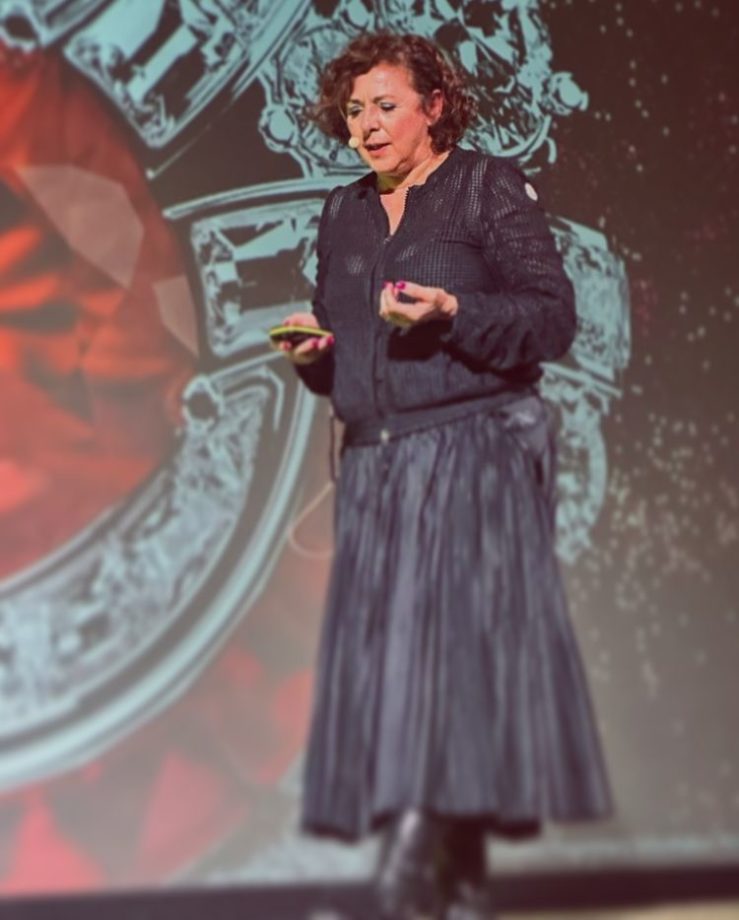 Through her talk, our CEO investigated precisely the possibilities that technologies offer to Creativity and the Arts, she explored a range of topics including Web3, XR, AI, NFTs, blockchain and their holistic interconnection.
Additionally, she covered how this opens up new and innovative language for #Arts, immersive production and interactive experiences, from the creative and generative act empowered by AI, the growth of AR in enhancing a wide range of workflows and meeting the need of audiences seeking new experiences in different areas: entertainment, retail, shopping, virtual assistance, art, tourism and education. Concluding by giving her definition of the divergent and convergent minds that will shape the next future: "ArTech" and how the Metaverse is the next platform for the total creative expression of artists.
Our CEO Elisabetta gathered more information about the inspiring day on her latest contribution of the Italian review Artribune.
Click here to dive deeper in the conversation: Metaverso, Intelligenza Artificiale, tecnologie emergenti. Una giornata di studi sul Garda
If you like the article, share it on your social media, and join the conversation on our social media!