What will make an impact in the future are people, collaboration, and relationships coming together for a common goal. 💫
This is what we experienced at the event co-organized by the Ministry of Business and Made in Italy and the House of Emerging Technologies of Turin – CTE NEXT, in collaboration with IIDEA and MIA | Mercato Internazionale Audiovisivo, and in synergy with viewConference 2023.
Laste 18th October, our CEO Elisabetta Rotolo, hosted a keynote speech titled:"Entertainment, Media, Audiovisual, and Innovation: New Languages and Experiences in the Age of Immersive Technologies, Web3, and AI." During her speech she explored how the intersection of #XR, #Metaverse, #Web3, #NFTs, #AI, virtual production, and other emerging technologies are redefining the enjoyment of content by opening up new trends and business models, and helping to develop new, more engaging and interactive experiences.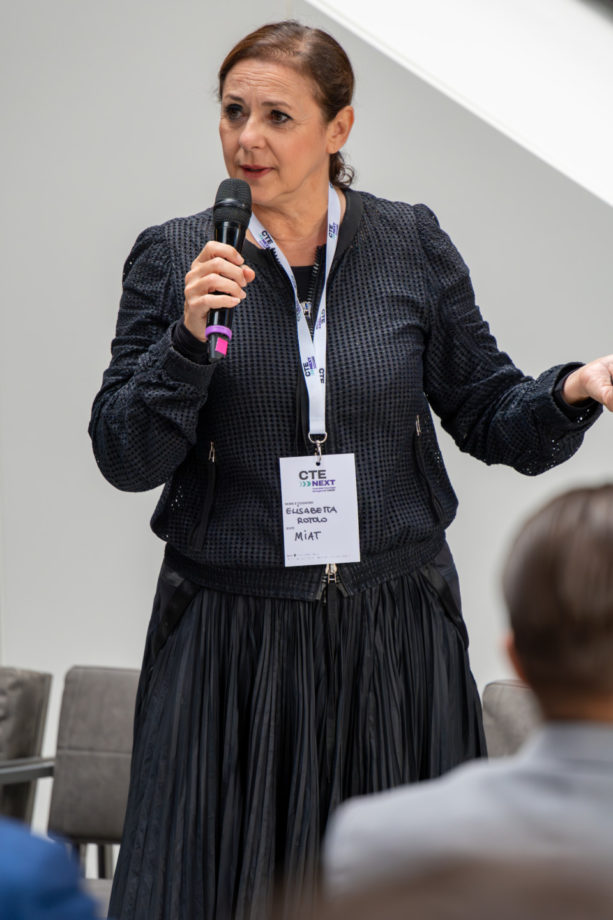 We discussed, talked, and explored strategies, ideas, and skills needed to develop the immersive sector, new regulations required, and opportunities to help future generations and businesses thrive in this unfolding era.
📌 Learning and fostering new talents
We need new educational programs because young people and professionals need to discover new ways of shaping the world we live in. AI is set to redefine traditional work, and we can't stay behind by focusing on traditional programs and courses that don't allow people to develop the skills needed to succeed.
We need to create an ecosystem.
📌 Virtual Spaces and New Investments
Virtual Worlds, Metaverse need new talents to shape them. These markets are opening up new job opportunities, and the need for talents to create them is still unmet.
📌 Collaboration and strategic partnerships are key
Our choices today will shape the generations of tomorrow. This decision must be made collectively by businesses, policymakers, and professionals.
Throughout the day, we listened to multi-perspective discussions on immersive technologies enabled by #5G in the 'Digital & Interactive Gaming' sector: from the focus on the skills needed for the development of the sector to a look at regulatory news; from the comparison with the market to the perspectives of use in the socio-educational field. Ministry of Enterprises and Made in Italy will also facilitate the discussion with companies in the sector, highlighting the enabling role of emerging technologies and 5G, and launching the new 'It's cyber game!' contest aimed at Italian ITSs in the 'Information and Communication Technologies' area.
A big thank you to all the participants who made the keynote interactive, engaging, and full of inspiration.🌀
Find more info here: https://lnkd.in/dvG_qBem
Let's shape new narratives together!✨